The Eye Has to Travel: Celebrating the Legacy of Diana Vreeland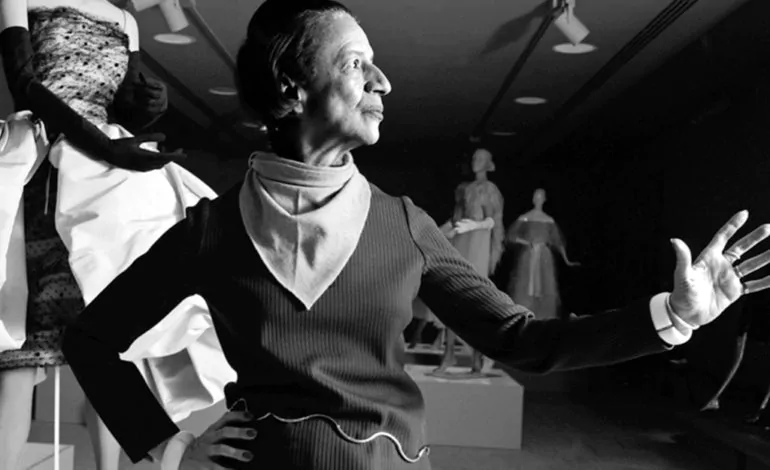 Step into the dazzling world of Diana Vreeland, the unrivaled force in the realm of fashion!
Diana Vreeland was a force to be reckoned with in the fashion world. Being the Editor-in-Chief of Harper's Bazaar and Vogue, she wasn't just a fashion editor; she was a fashion sorceress, enchanting style with her visionary flair.
Vreeland was renowned for her bold choices and her one-of-a-kind approach to fashion. She didn't just follow trends; she set them. She believed that the way a person dressed was a reflection of their personality, and that a true fashion icon was someone who could express themselves through their clothing.


Her Timeless Influence in Fashion and Beyond
Before Anna Wintour, there was Diana Vreeland. Anna Wintour, the current editor-in-chief of Vogue, has frequently expressed her admiration for Vreeland and recognizes her as a true pioneer in the fashion industry. While Wintour has taken the reins of Vogue and brought it to new heights, there will always be a place in fashion history for "The Empress of Fashion", Diana Vreeland.
As she once said, "Fashion must be the most intoxicating release from the banality of the world," and through her documentary "D.V. The Eye Has to Travel", she ensured that her intoxicating legacy would continue to inspire generations to come. This documentary provides a rare, intimate look into the life of fashion icon, Diana Vreeland. With interviews from family, friends, and industry insiders, as well as footage from her personal life and career, viewers gain insight into Vreeland's dynamic personality and her impact on the fashion industry. Through this documentary, Vreeland's legacy lives on as a constant source of inspiration and innovation in the world of fashion.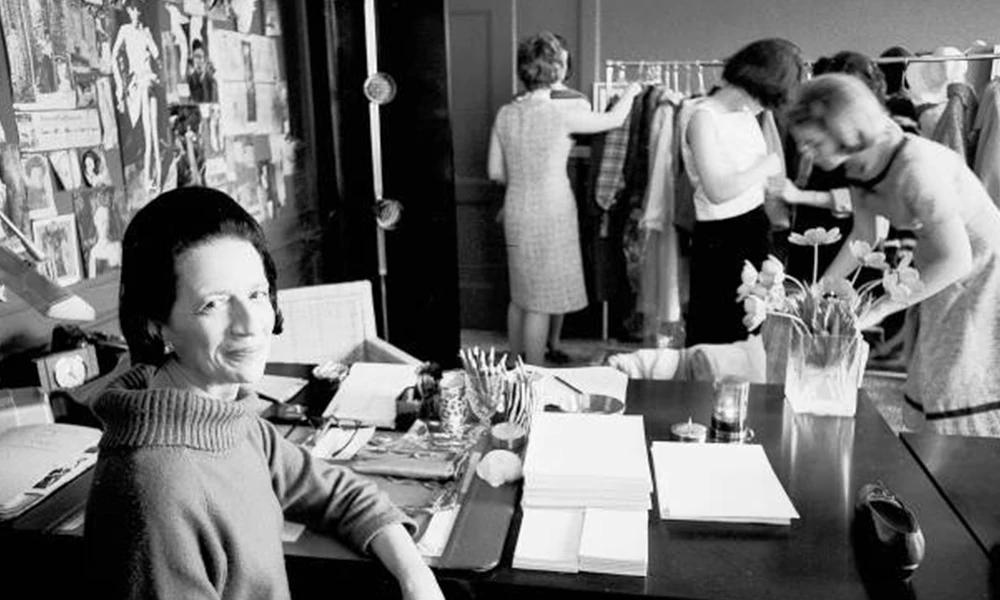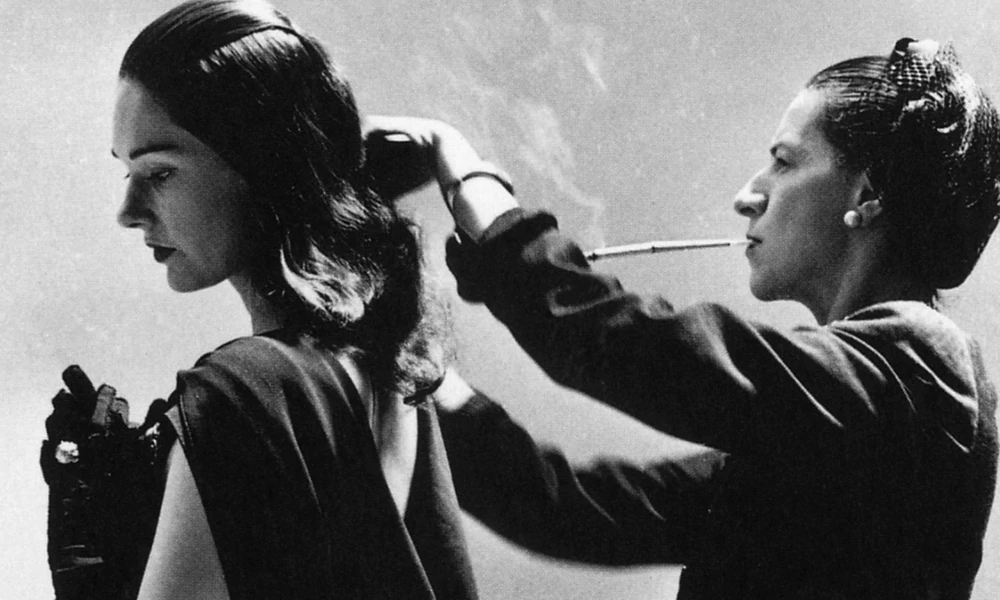 Philosophy Behind Her Trademark: "The Eye Has to Travel"
Vreeland was known for her distinctive, colorful language and aphorisms. Some of her famous quotes include, "Pink is the navy blue of India," or "The bikini is the biggest thing since the atom bomb".
But what about her iconic mantra, "The Eye Has to Travel"? It is more than just a catchy phrase; it actually is a manifesto of her philosophy. The motto represents Diana's philosophy that to truly experience the world and be inspired, one must constantly seek out new experiences and surroundings. Vreeland believed in constantly looking beyond one's own world to observe and absorb new things.
Such as a feast for the eyes and a symphony for the senses, visual experiences are truly priceless. Every day we encounter a plethora of landscapes, artistic expressions, and designs that allow us to see the world from a broad perspective. As fashion icon Diana Vreeland famously said, 'The Eye Has to Travel', and so should you.
Embark on a journey not just to geographical places, but to the diverse and exotic cultures, artistic expressions, and styles. From perusing art galleries to experimenting with different outfits, every little experience takes us out of our monotonous routine and invigorates our creativity. It expands our aesthetic taste, furnishes fresh perspectives, and gives us a chance to experience the world in a richer way.

Fun Fashion Facts Unveiled:
Did you know that in 1973, Vreeland was fired from Vogue magazine after working there for 25 years? Unfazed, she went on to become the curator of the Costume Institute at the Metropolitan Museum of Art, where she continued to inspire the fashion world with her bold and daring exhibitions.

Vreeland was one of the first editors to recognize the importance of models in fashion photography. She put models like Twiggy, Veruschka, and Edie Sedgwick on the map and helped propel their careers.
So, next time you choose an outfit, remember her iconic words, "The Eye Has to Travel." and hear Diana whisper to your ear "Fashion isn't just about what you wear; it's an ever-evolving journey of self-expression and innovation."

Longing For Better Style?
Literal's first t-shirt collection, with its inspiration from the Japanese avant-garde, its iconic pattern with a vintage spirit, its soft texture created with special cotton, and its production concept that focuses on durability will have a special place in your wardrobe.
Now you know where to find that T-shirt you've been longing for.
Literal is an independent design studio where you feel you truly belong.
Also, you can follow us on Instagram