Yohji Yamamoto: The Master of Japan Avant-Garde in Fashion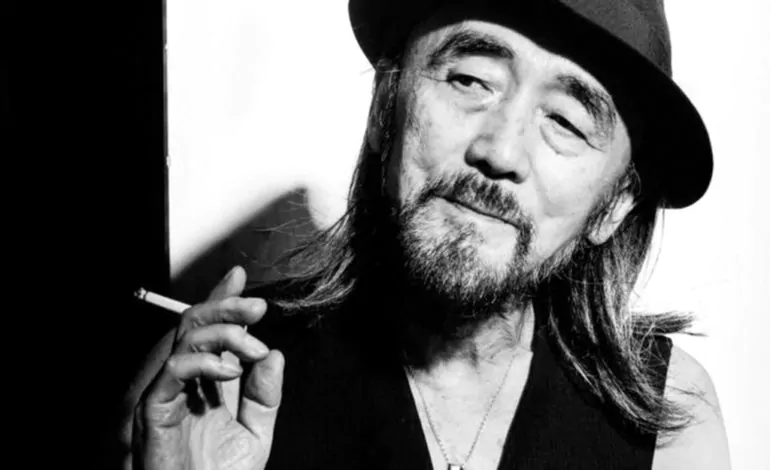 What is the Avant-Garde fashion movement in Japan, and who is Yohji Yamamoto?
Japan Avant-Garde is a wild fashion movement from Japan, and Yohji Yamamoto is an icon of this movement.
What are Yamamoto's techniques, and how does he stand out?
Yamamoto's design techniques are cut-and-paste and draping, making him unique among his contemporaries.
He builds a brand and a career that shapes the Avant-Garde Kingdom of fashion.
Who are Yamamoto's contemporaries?
Kansai Yamamoto, Issey Miyake, and Rei Kawakubo are the other designers who also embrace the Japan Avant-Garde aesthetic.
Why should you care about this?
If you want to discover the exciting, experimental world of Japanese fashion, this article is for you.
You'll learn about Yamamoto's and his contemporaries' creative and innovative approach to fashion design.
Keep Scrolling to Uncover More

Welcome to the Wild and Crazy World of Japan Avant-Garde!
Japan Avant-Garde was a cultural and artistic movement that emerged in Japan in the 1960s. It combined traditional Japanese aesthetics with avant-garde design principles to create something truly unique and bold. At its core, Japan Avant-Garde was all about pushing boundaries, challenging norms, and creating new forms of expression. Its influence on fashion can still be seen today, with designers like Rick Owens drawing inspiration from its daring and unconventional spirit.
Yohji Yamamoto played a key role in the Japan Avant-Garde movement, becoming one of its most recognized and celebrated figures. He creates pieces that are both beautiful and unconventional, reflecting the Japan Avant-Garde philosophy of rejecting traditional norms and creating something new. Yamamoto's impact on fashion is undeniable, with his designs continuing to inspire new generations of designers who are drawn to his unique and rebellious style.
Rebels of the Revolution: Yamamoto's Contemporaries
When it comes to challenging the norms of traditional fashion, Yohji Yamamoto isn't the only one who's up for the task. Rei Kawakubo is another revolutionary fashion designer who emerged in contemporary Japan in the 1980s and embraced Japan Avant-Garde.
Like Yamamoto, Kawakubo's designs are characterized by their unconventional shapes, asymmetry, and use of monochromatic color schemes. However, Kawakubo's approach to fashion is even more intellectual and conceptual than Yamamoto's. Her designs often leave observers questioning their very definition of fashion. Embracing this Japanese avant-garde philosophy, Kansai Yamamoto and Issey Miyake also emerged as fashion designers who pushed the boundaries of fashion with their innovative techniques and materials. Their styles were unique, bold, and daring, and their impact on the fashion world of the '80s and beyond is immeasurable.
Even though their designs are similar in some ways, there are some stark contrasts between the styles of Yamamoto and Kawakubo. Yamamoto's designs are darker and more romantic, while Kawakubo's are less focused on aesthetics and more focused on conceptualization. Yamamoto's silhouettes are flowing and fluid, while Kawakubo's are more angular and jagged. Nevertheless, both designers share the Japan Avant-Garde approach of celebrating irregularity and imperfection, and both have made an indelible impact on the fashion world. Their rebellious and avant-garde styles continue to inspire new generations of designers who want to shake up the fashion world and create something truly unique and groundbreaking.
Cut-and-Paste, Drapes-and-Flow: Yohji Yamamoto's Techniques
Yohji Yamamoto, the godfather of avant-garde fashion, has a unique design approach that sets him apart from the rest. His cut-and-paste technique involves dismantling a garment and cutting it up into different pieces, only to stitch it back together in unexpected ways. This technique results in a patchwork of contrasting materials that creates texture and depth. On the other hand, his drapes-and-flow style involves manipulating fabric to create voluminous shapes and flowing silhouettes. His designs often feature exaggerated proportions with oversized sleeves and flowing skirts that exude a sense of effortless drama.
The Art of Fabric Manipulation: Yohji Yamamoto's Approach to Dressmaking
Yamamoto's genius lies in his ability to manipulate fabric in imaginative and unexpected ways. His designs often feature a mix of fabrics, from delicate silk to heavy wool, which he combines to create texture and depth. Yamamoto's draping technique is also a standout feature of his designs, as he creates voluminous shapes that drape elegantly on the body. His garments often feature exaggerated shapes and flowing silhouettes that are both bold and feminine.
Proportions, Proportions, Proportions: Yohji Yamamoto's Philosophy
For Yamamoto, proportions are everything. He is not afraid to experiment with silhouette and play with scale, resulting in flattering and unconventional shapes. A Yamamoto piece often features oversized collars, cocoon-like shapes, and trailing layers that create a sense of movement. These unconventional proportions make his designs less about simply flattering a woman's body but rather helping them express themselves in their own unique way. Yamamoto's signature is all about empowering women to embrace their individuality and stand out.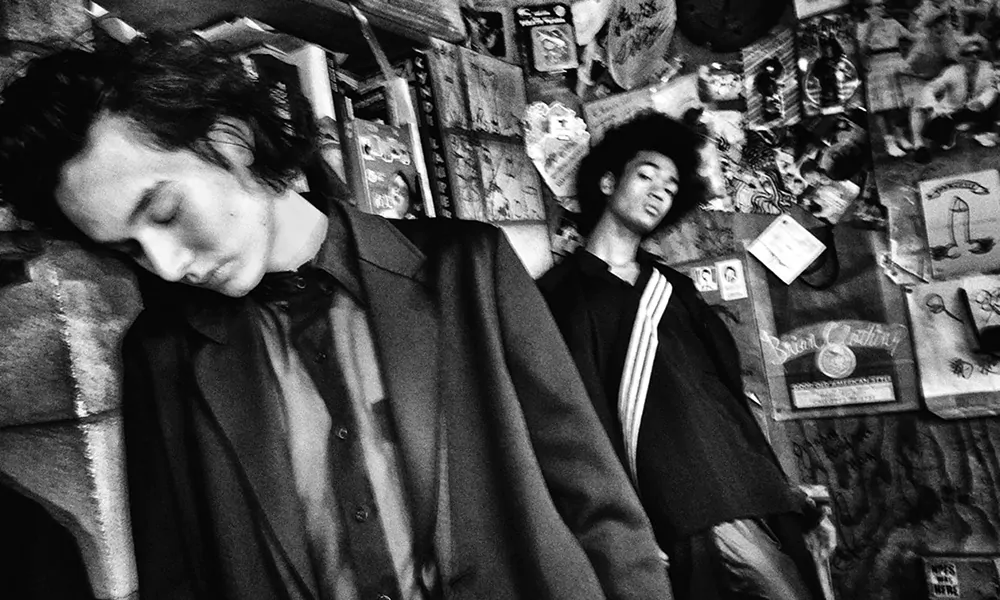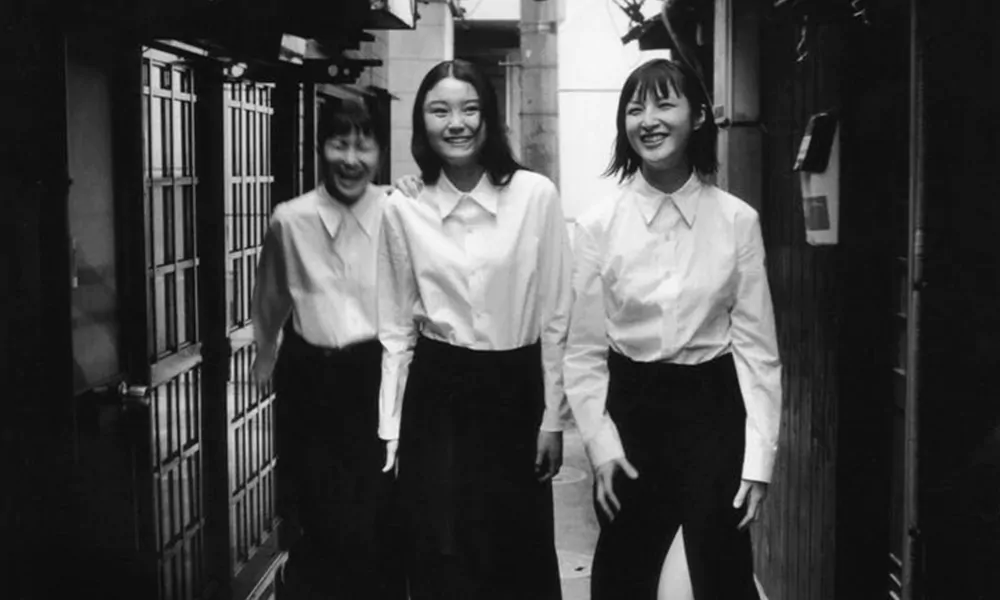 The Power of Black: Yohji Yamamoto's Relationship with the Darkest Color
One of the things that sets him apart from other designers is his love of black. Black is a key element of many of his pieces, and it's a color that has a deep personal meaning for Yamamoto.
Growing up in Tokyo in the aftermath of World War II, Yamamoto's childhood was defined by blackness. His parents owned a small tailor shop where they made and sold clothing. As a child, he spent a lot of time in the shop, watching his parents work. It was during this time that he developed his affinity for black.
In an interview with The New Yorker, Yamamoto explained that his love of black comes from his childhood experiences. "When I was a child, everything was black," he said. "The sky was black, the earth was black, everything was burned. So I like black.
The Avant-Garde Kingdom: Brands and Career of Yohji Yamamoto
Yamamoto's career has been full of milestones, from his first Tokyo collection in 1977 to his collaborations with Adidas and Hermès. One of his most influential collections was his 1995 "Dolls" collection, which featured oversized and exaggerated shapes that challenged conventional ideas of femininity. Yamamoto's career is a true testament to his creativity and ingenuity as a designer, and his impact on contemporary fashion is immeasurable.
For Yohji Yamamoto, his eponymous label Y's is a reflection of his avant-garde vision. The Y's label was launched in 1977 as a more affordable line to complement his main collection, and it has since become an integral part of his label's identity. Y's designs feature many of the same avant-garde techniques as his main collection, from voluminous shapes to asymmetry and layering. Yamamoto often refers to Y's as his "weapon for war against the commercialization of fashion," and he has been faithful to his fighting spirit for over 40 years. The coexistence of the two labels highlights Yamamoto's ability to challenge convention while remaining accessible to a wider audience.
Since its launch in 2002, Y3 has become a go-to name in the world of fashion, bringing together Yamamoto's avant-garde approach and Adidas' expertise in sportswear. One of the most striking features of Y3 shoes is their minimalist design. These sneakers are clean, sleek, and simple – but that doesn't mean they lack personality.
Yamamoto is known for his innovative and edgy designs, and that's exactly what you can expect from Y3. This brand is all about pushing boundaries and creating looks that are both functional and fashionable. With a focus on dark colors, asymmetrical cuts, and unexpected details, Y3 pieces are sure to stand out from the crowd.
Yohji Yamamoto's impact on fashion is like a blazing comet in the night sky. His unorthodox, rebellious approach has sparked a revolution in the way we view fashion. For over four decades, Yamamoto has continuously innovated and experimented, challenging the conventions of design and inspiring a new generation of avant-garde designers. His cut-and-paste technique, drapes-and-flow style, and attention to proportions have become a hallmark of his signature style. Yamamoto's ability to blend tradition and modernity, and to create collections that are both daring and elegant, has cemented his place as a true icon of the fashion world.

Longing For Better Style?
Literal's first t-shirt collection, with its inspiration from the Japanese avant-garde, its iconic pattern with a vintage spirit, its soft texture created with special cotton and its production concept that focuses on durability will have a special place in your wardrobe.
Now you know where to find that T-shirt you've been longing for.
Literal is an independent design studio where you feel you truly belong.
Also, you can follow us on Instagram